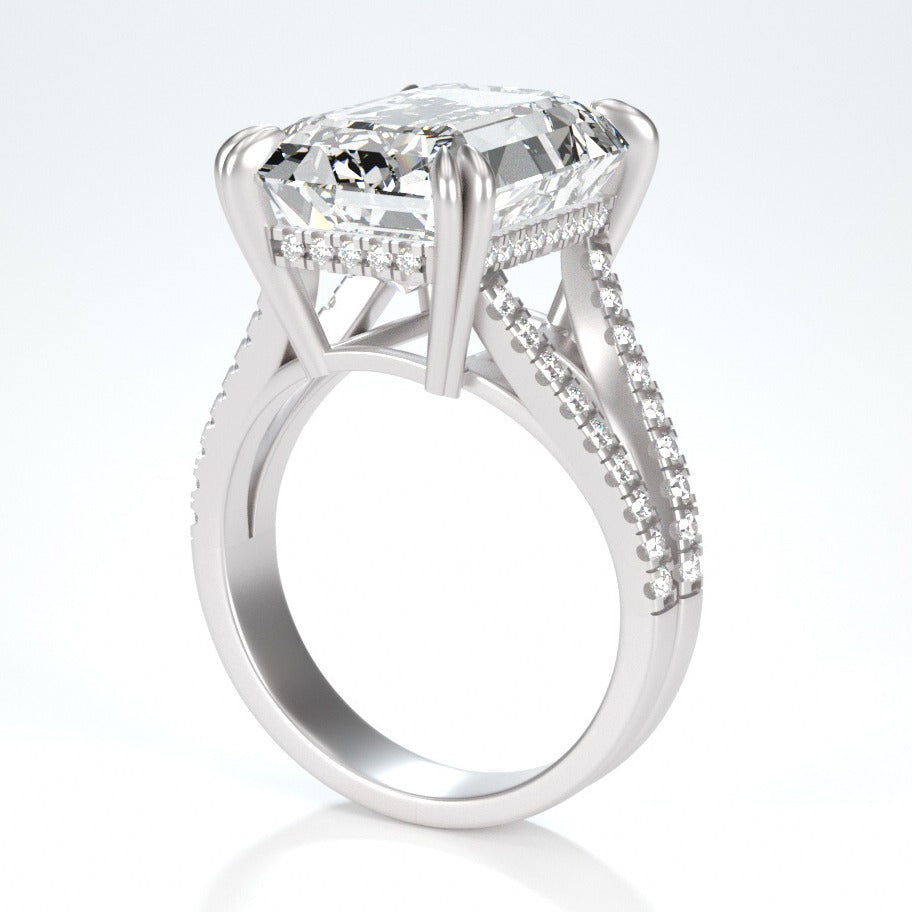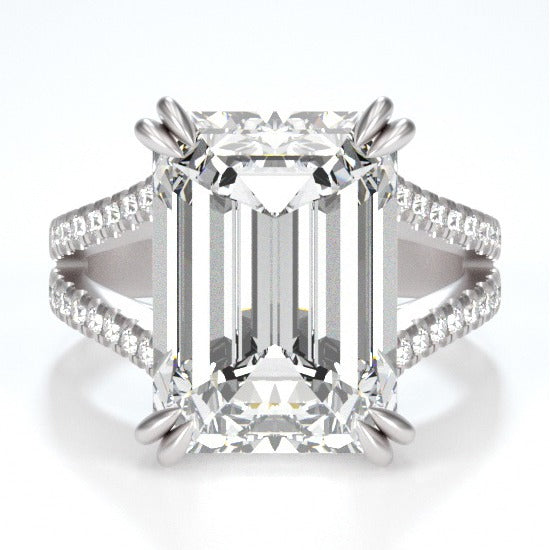 Center Stone: 10ct Moissanite

Cut: Emerald Cut
Grade: Flawless, D
Metal: Solid 14K Yellow or White Gold or Solid Platinum
Carat Size: 10ct

Inspired by Queen Beyonce, this 10ct ring is a show stopper! Made with the finest quality, certified gemologist moissanite, this 10ct Emerald-cut stone makes a bold statement. If you're looking for a bold, stunning piece of jewelry that will accent your attire, the Queen ring is it!
This piece can be customized by Jewel Eternal to any size and set in a variety of settings to your preference.
***Metal customizations may cause variance with photos (e.g., if you choose Gold, you will receive Gold, not the Platinum or Silver in the Photo). 
***Note: In stock mails immediately. All others are made to order and take 3 weeks to make and mail.
For other changes, please see the Custom Made Rings Page.
All Moissanite gems 1ct or more come with their
 

Gemologist report

 

and has that report's serial number inscribed on the gem's

 

girdle. All side gems are Moissanite of the same high quality as the center stones.