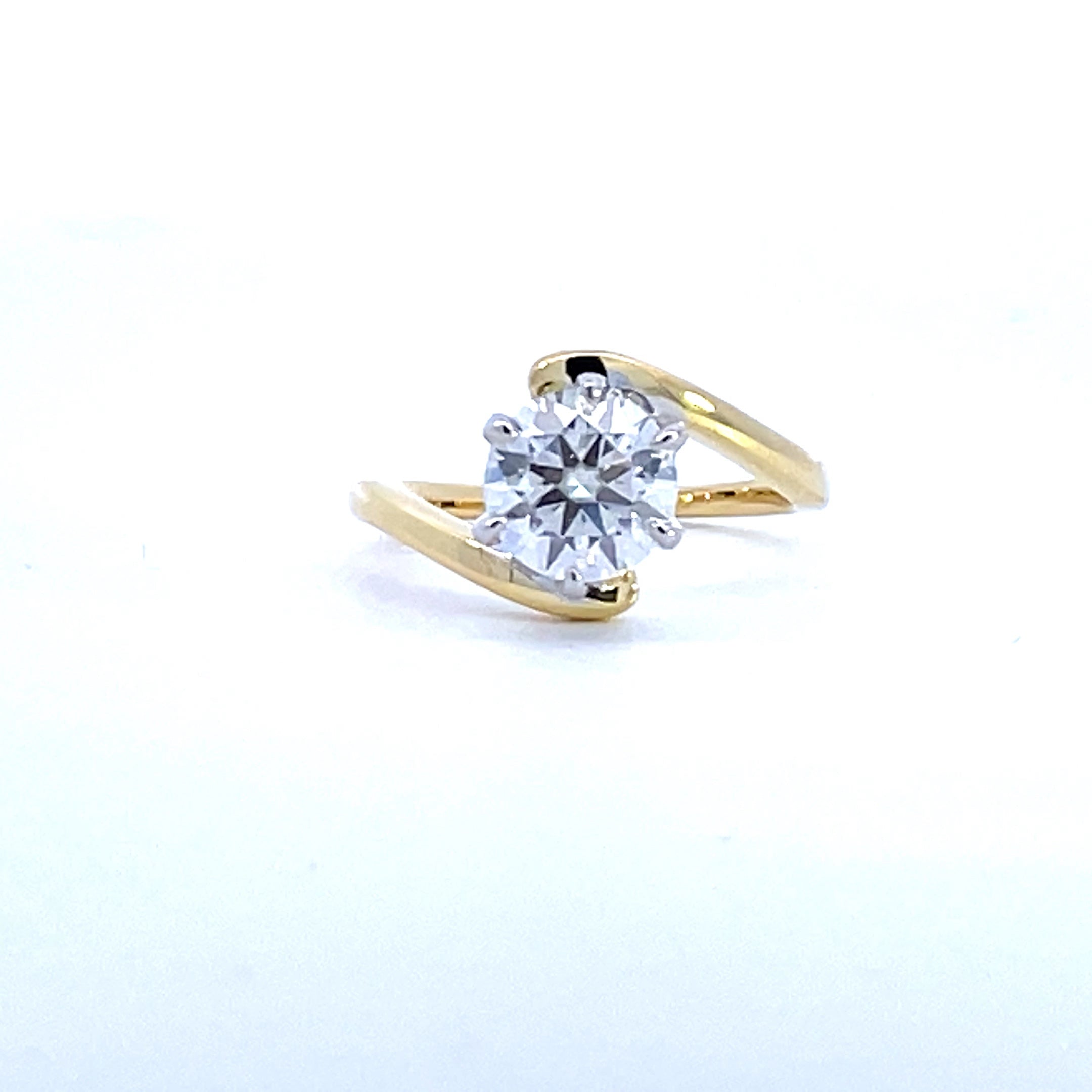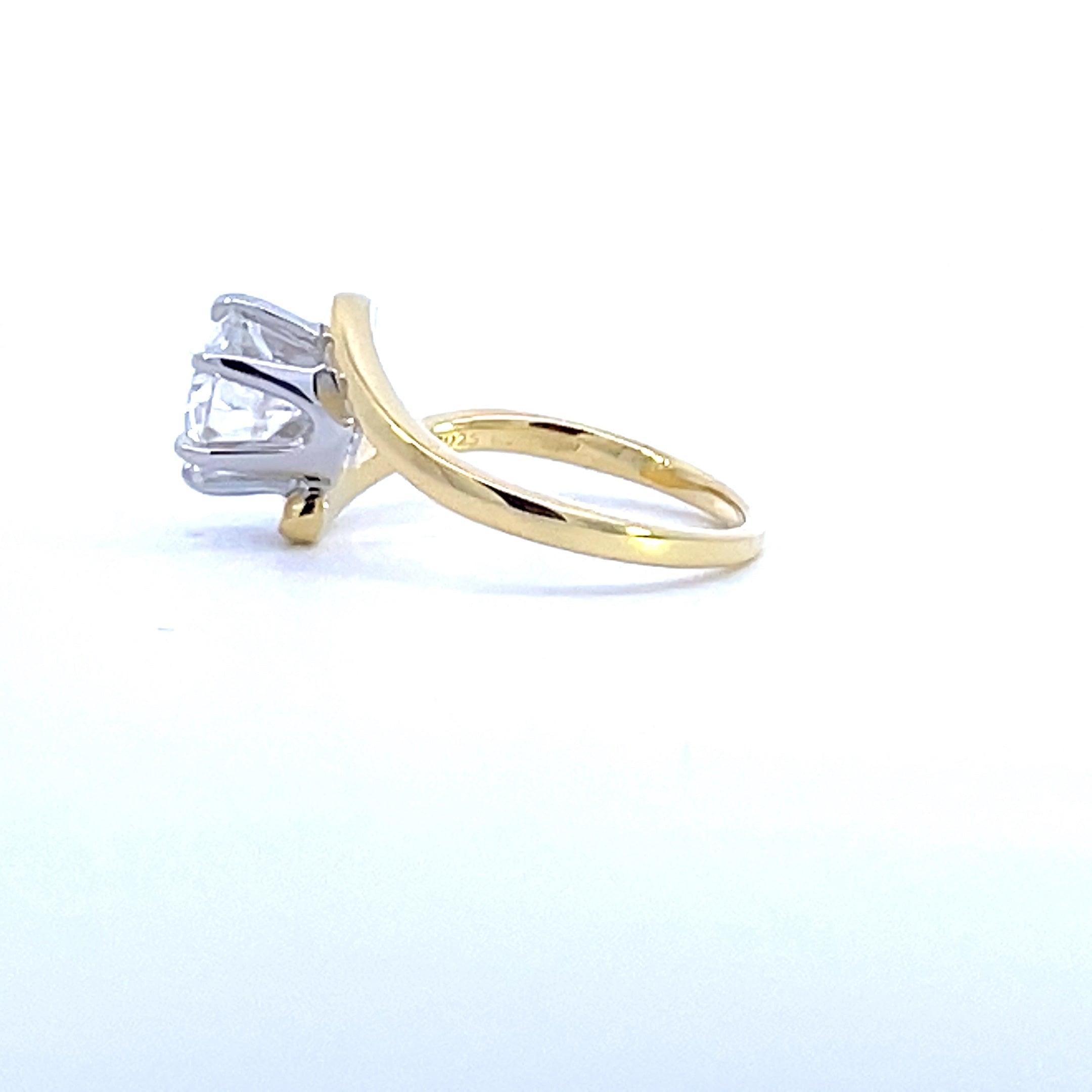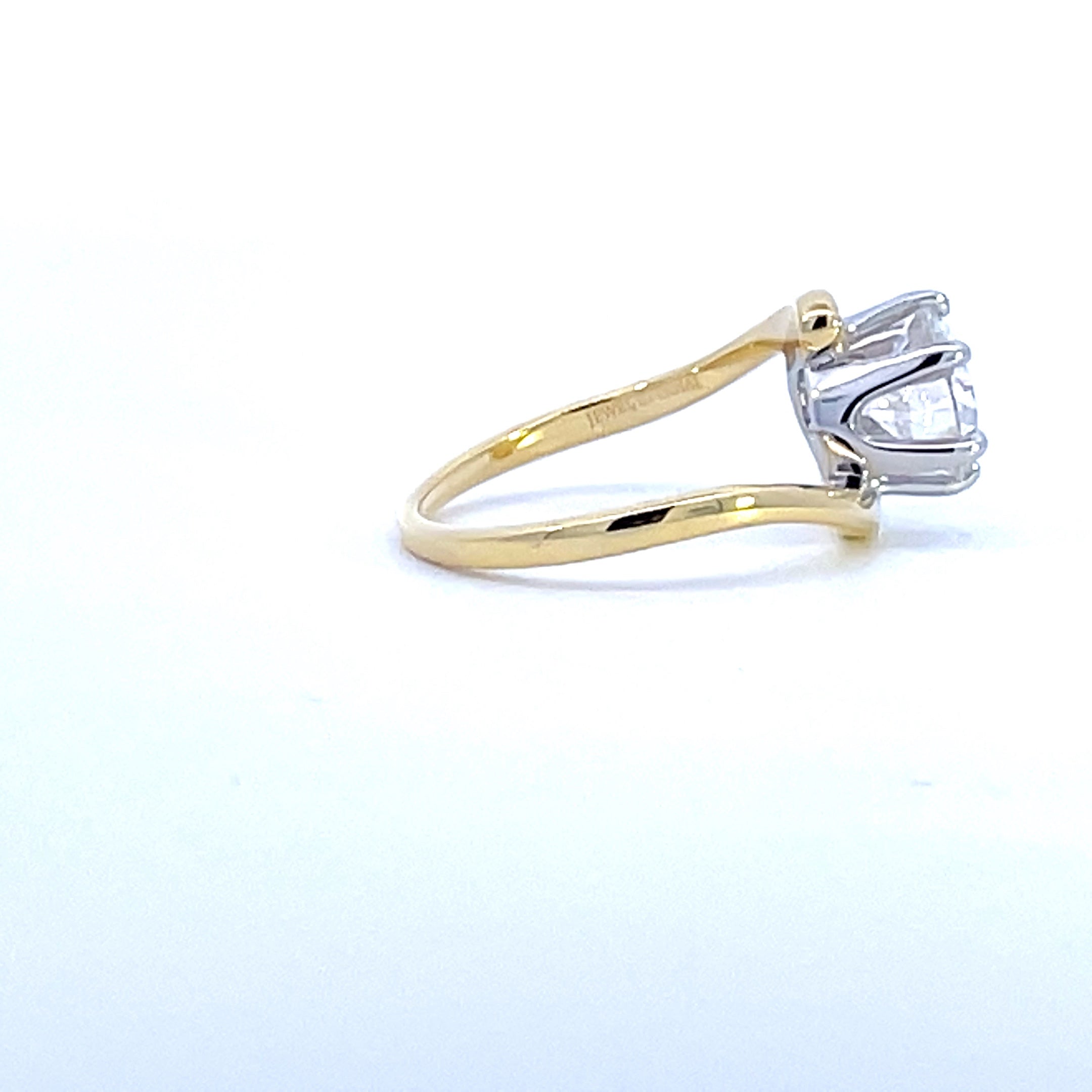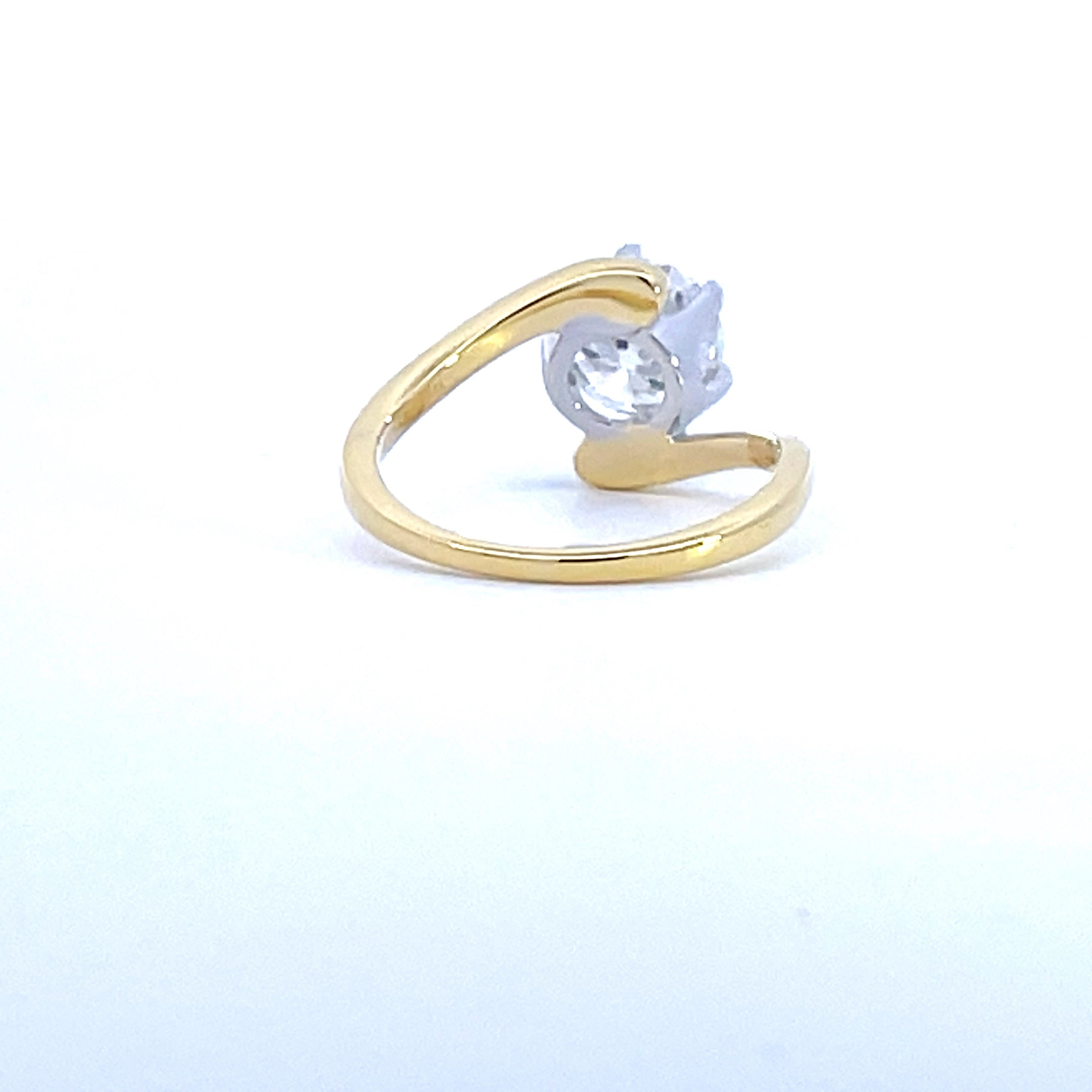 Center Stone:  Moissanite
Cut:  Round Brilliant
Size: 1.5ct, 2ct, or 3ct
Grade: VVS1, D
Earn that hearty 'yes' from your lover when you pop the Grand Twist Moissanite ring in a band with your choice of precious metal. Its center stone is inscribed with a serial number on its girdle and comes with a Gemologist report. True love is always worth waiting….and wearing. With this Jewel Eternal masterpiece, your future is brighter together.
Metal:
14k Gold over solid 925 Silver
Rhodium over solid 925 Silver
Solid 14k Gold
Solid 14k White Gold
Solid Platinum
**We make the prongs in white (platinum) so that the clear gem doesn't reflect the gold and take on a yellowish tinge. We can do solid gold prongs if requested.
***Note: In stock mails immediately. All others are made to order and take 3 weeks to make and mail.
For other changes, please see the Custom Made Rings Page.
All Moissanite gems 1ct or more come with their Gemologist report and has that report's serial number inscribed on it's girdle. All side gems are Moissanite of the same high quality as the center stones.


Absolutely gorgeous love them ??
Fits perfect!
Apr 08 2022
Beautiful as described. Arrived lightening fast. Awesome Seller
Apr 07 2022
Absolutely gorgeous love them 😍
Sep 11 2021