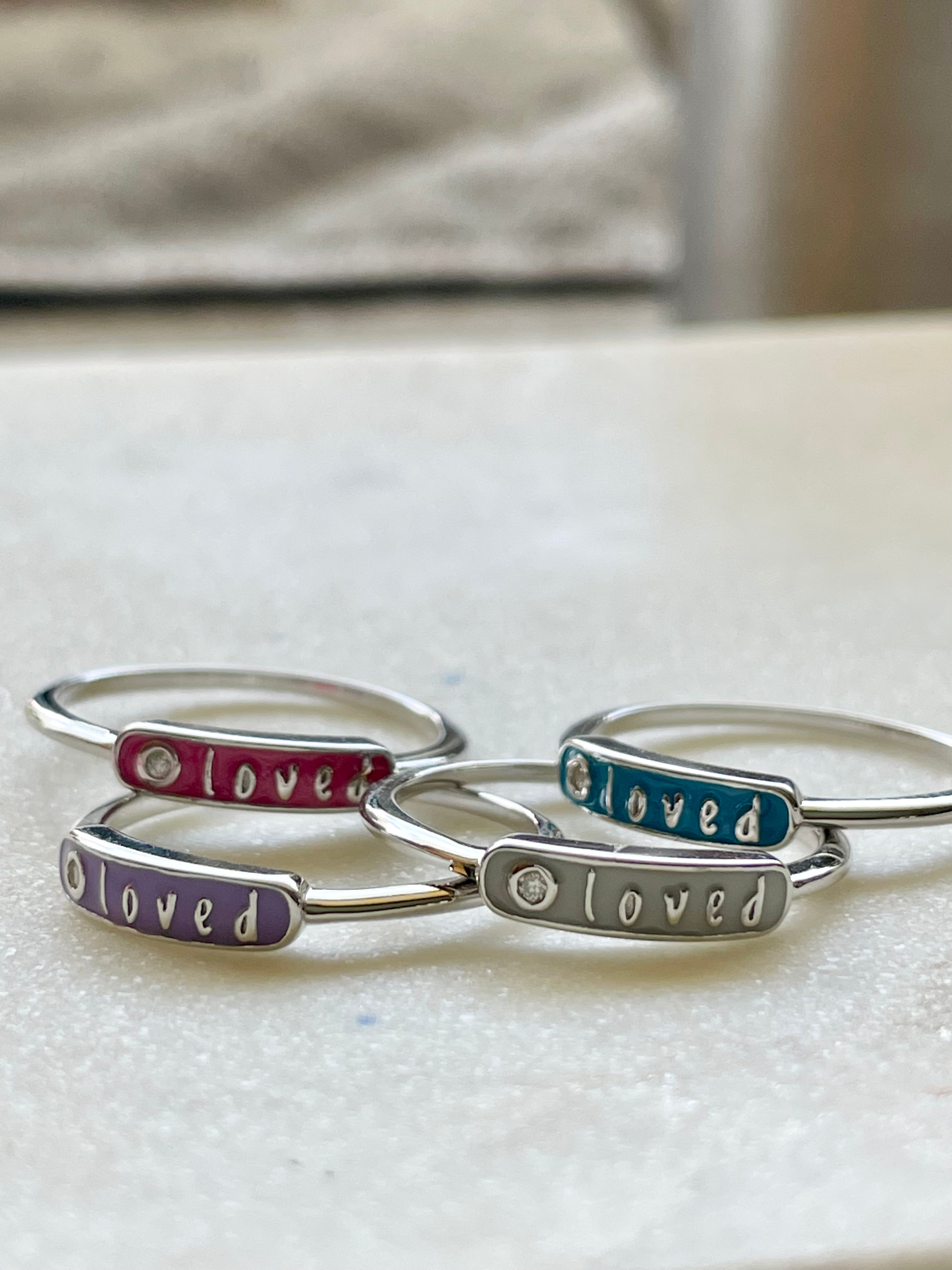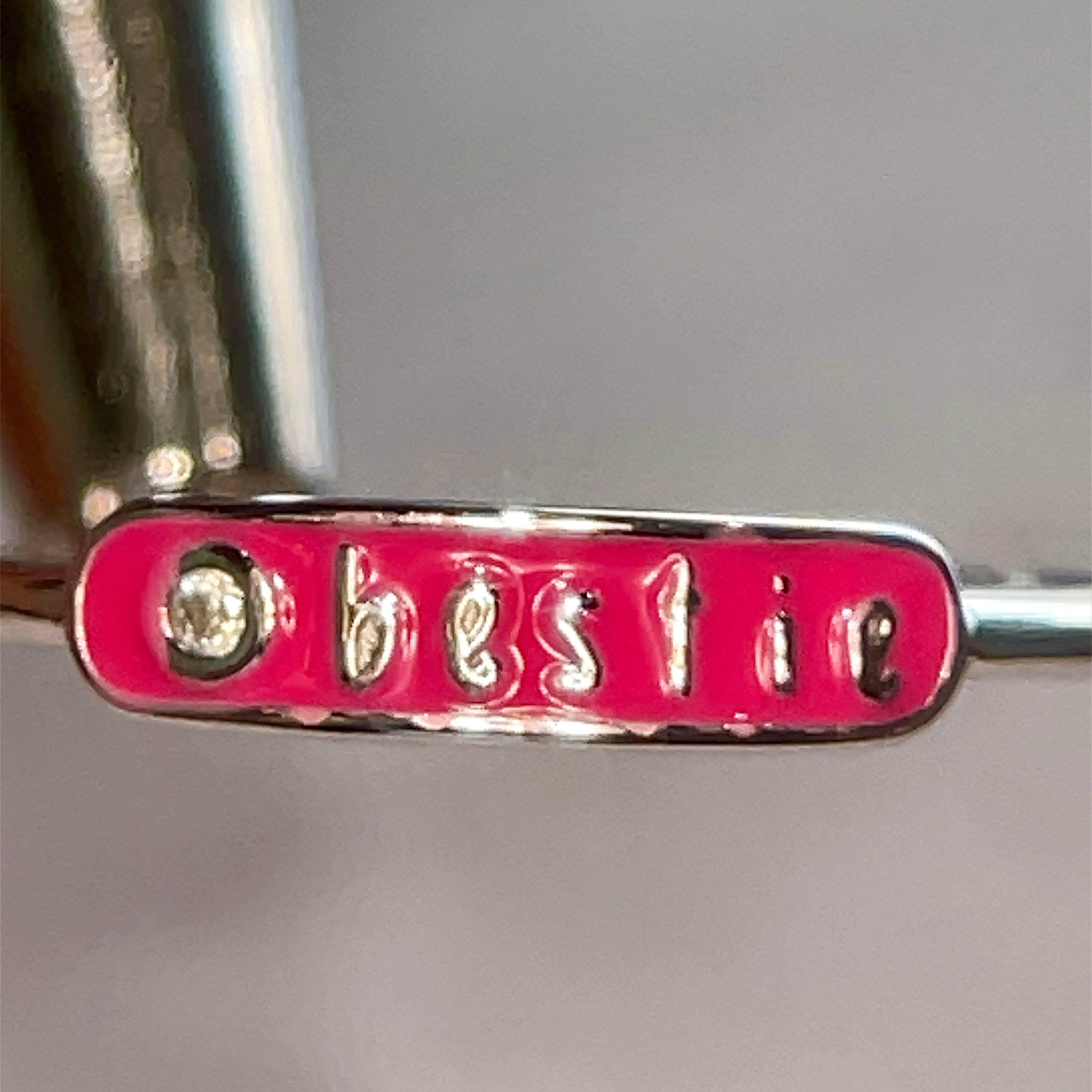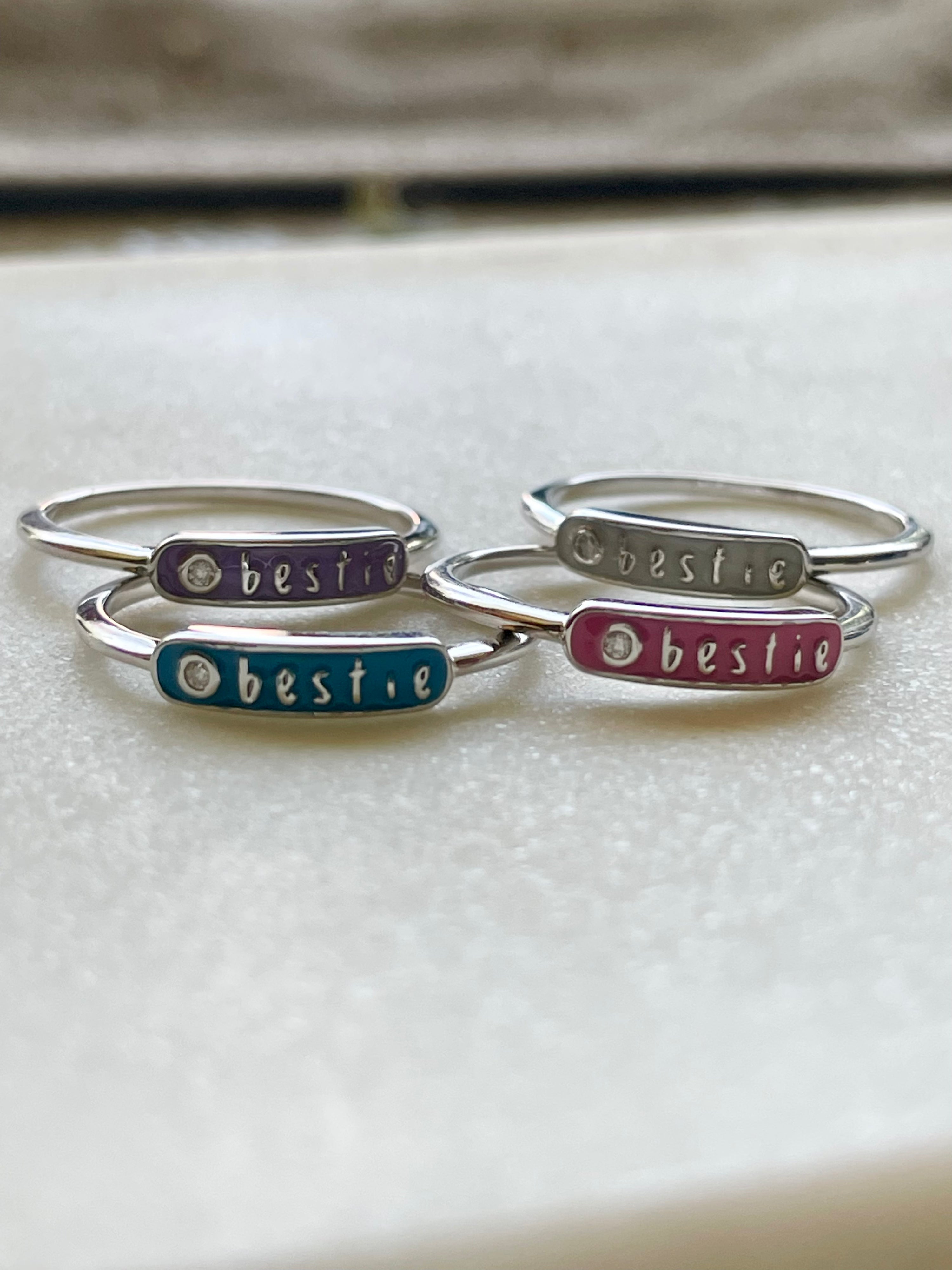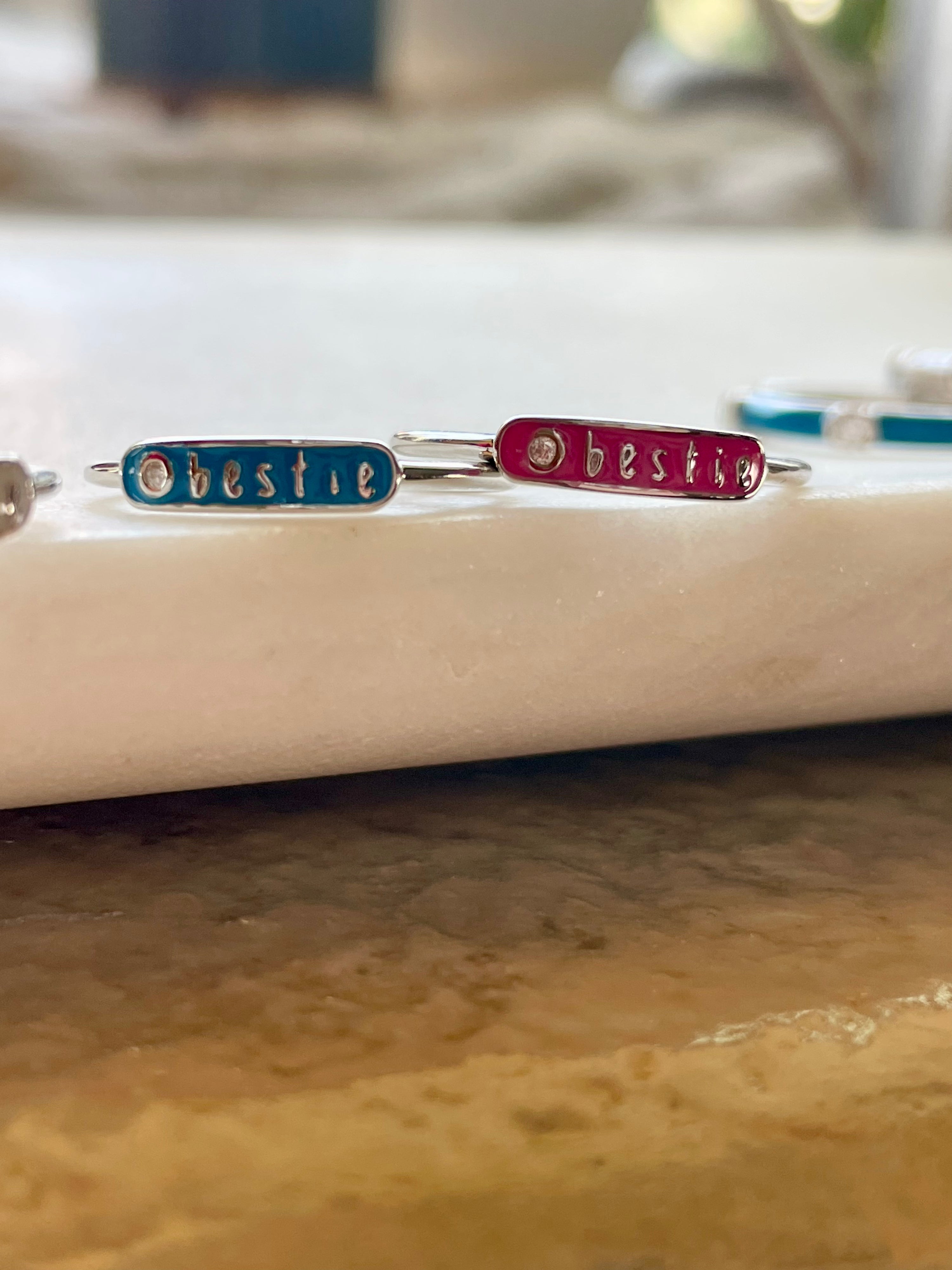 Stone: Moissanite
Metal: Rhodium over solid 925 Silver
Fashioned in solid Sterling Silver with Rhodium platinum over it and words "loved" and "bestie" that will leave everyone speechless, the Spelled Out ring is more than just any finger's loved language. Let your hand whisper what the heart cannot.
***For a custom word of your choice please fill out the Custom Made Rings page.

***Note: In stock mails immediately. All others are made to order and take 3 weeks to make and mail.
For other changes, please see the Custom Made Rings Page.