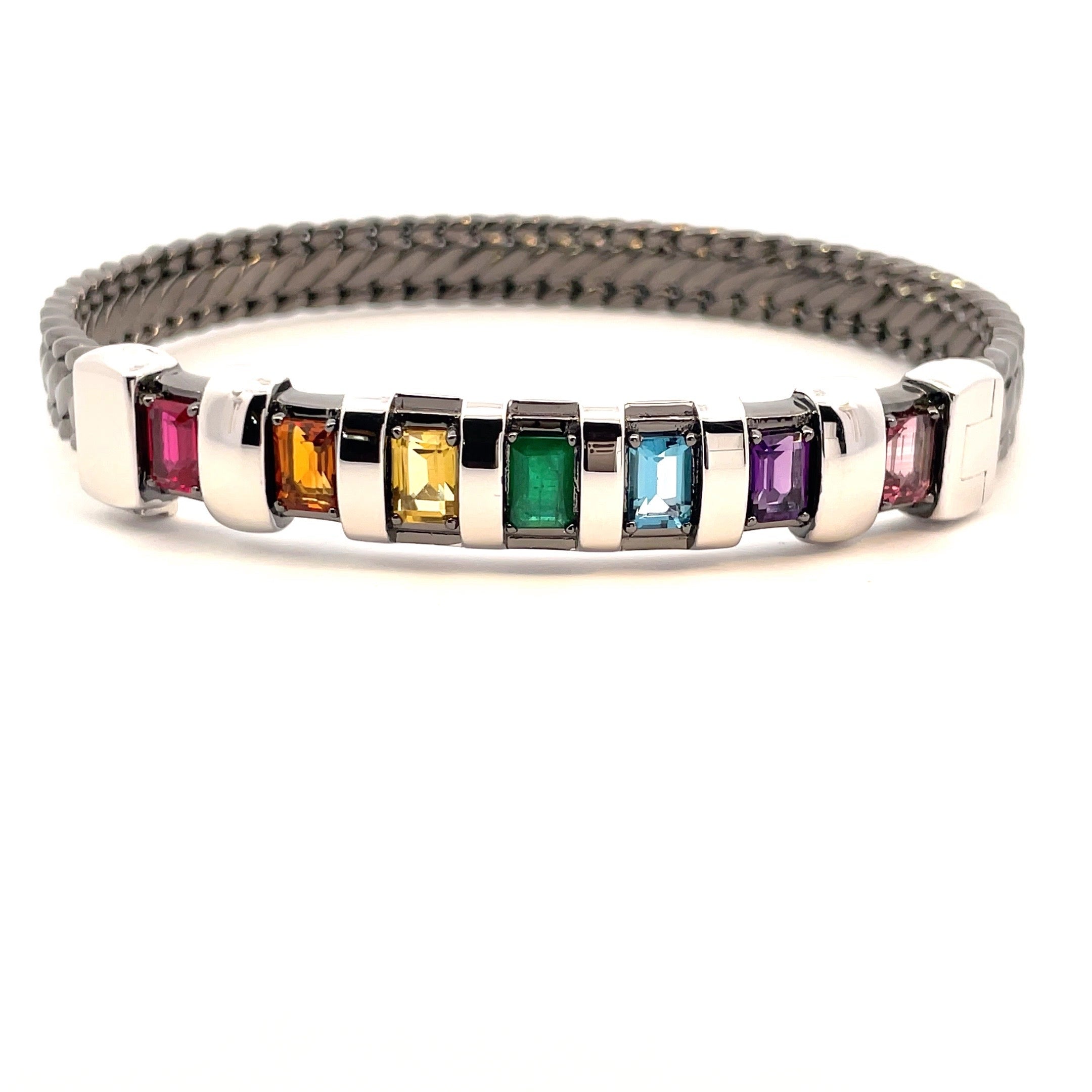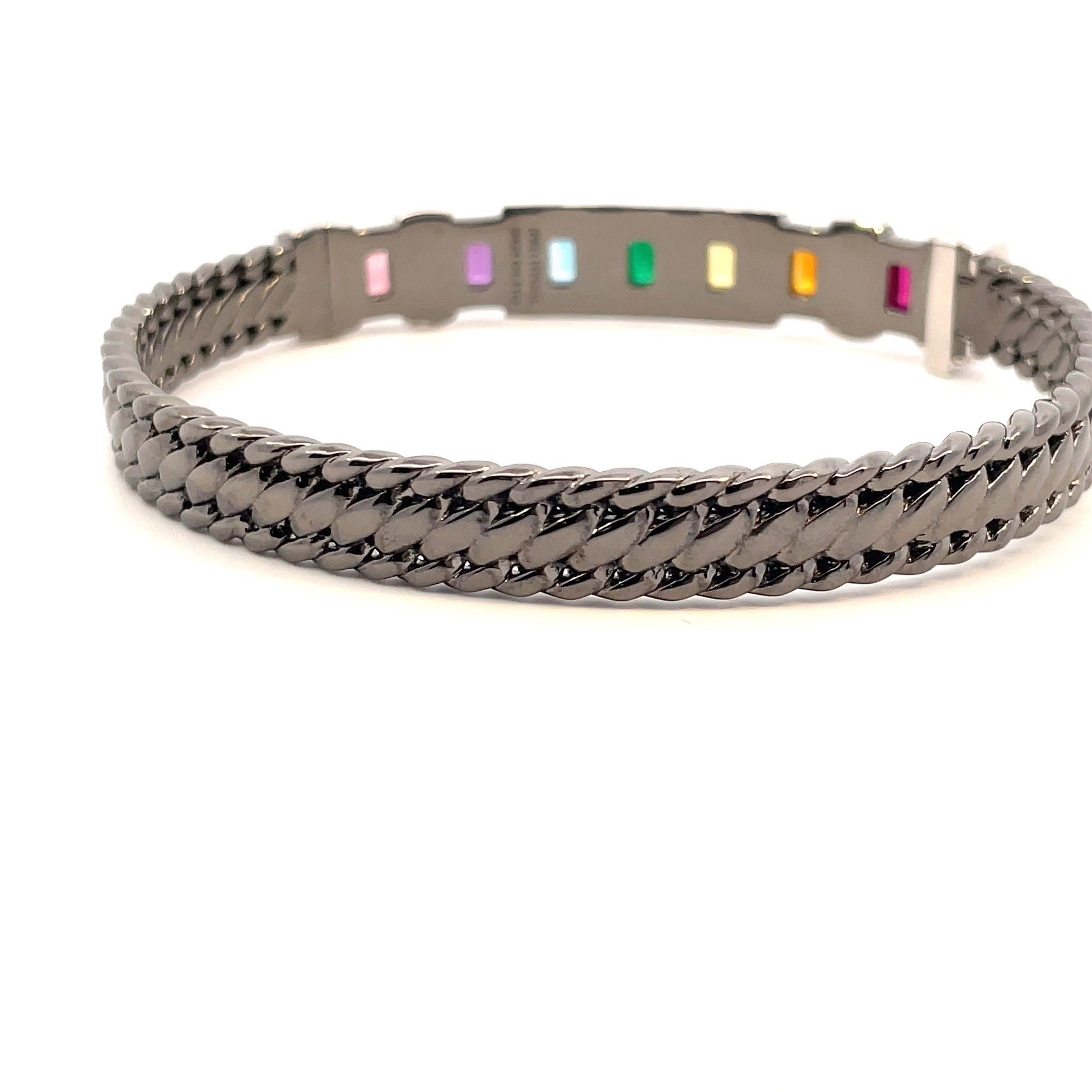 Wear your Pride on your wrist. This solid sterling silver bracelet has a total of 4.41ct of precious gemstones of the rainbow. A lab created created ruby for red, citrine for orange, a dazzling yellow sapphire for yellow, an emerald for green, aquamarine for blue, amethyst for violet, and tourmaline for indigo. 
Has an easy clasp that hides in the design once closed.
Made to order and takes approximately 3 weeks to make. Or design your own on our Custom Made Order page.
Great job a beautiful bracelet
Stephanie did a great job of replicating a piece that I lost some time ago, using pictures that I had of it. Actually, she didn't "replicate it" so much as recreating it using silver and fine gemstones. The original was silver plated and used Swarovski crystals.